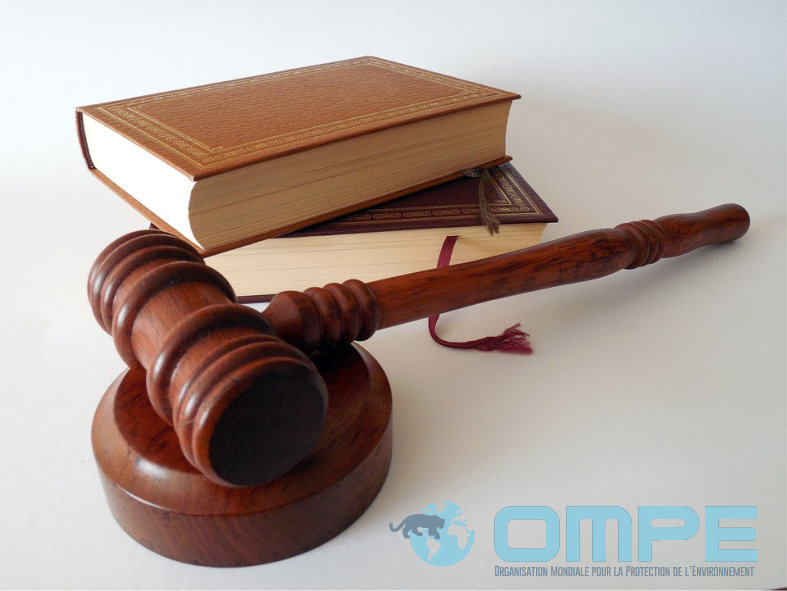 The CMPE is a set of texts and articles to homogenize in a global way the global laws governing the environment and biodiversity country by country.
Example: homogenization of the sanction of an arsonist (forest fires) to all the countries of the world
1 – Introduction : 
For reasons of confidentiality, we present you here only the generalities of this project. However, if you want to become a major partner on this OMPE's project, then you must send us a detailed request only in NDA mode via our contact page specifying the name of the chosen project including your desired level of participation and we will answer you as soon as possible.
2 – Key figure : 
OMPE Project name : "CMPE"
OMPE Project # : This project is the OMPE project number 8
Progress level : 3 / 5 (OMPE Classification)
Environnemental Urgency Degree : 5 / 5 (OMPE Classification : Very Urgent), imminent major threat to biodiversity, global warming and humanity
GWA (Global Warming Acceleration) :
Ease degree of realization : 5 / 5 (OMPE Classification) This project is very easy to integrate
Chances of achieving the goal : The project goal can be reached at 100%
Number of estimated jobs created (direct and indirect) : 
% Use of Fossil Energies : Very Low
Operating energy : Computers
Global cost : 
Main partner : In progress
Number of interested partners : 
Number of countries sought : Maximum (Global Project of Planet Earth)
Number of countries interested : 
Number of user countries : 
3 – Project display :