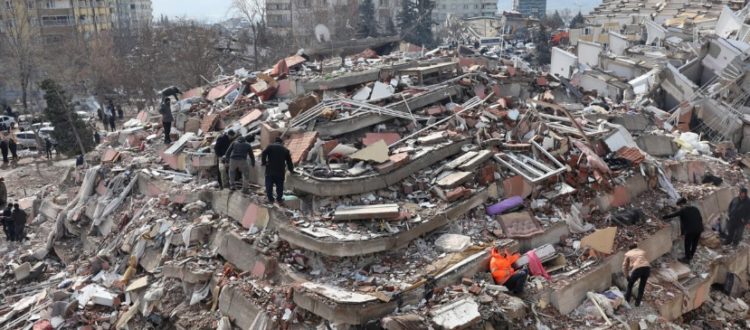 Earthquakes in Turkey and Syria
On February 6, 2023 at 4:17 a.m. local time, a magnitude 7.8 earthquake struck southwestern Turkey and northern Syria a few hours apart. Early estimates point to a death toll of more than 50,000.
11 minutes after the first earthquake, an aftershock of magnitude 6.7 followed by several aftershocks of magnitude 5 were felt. The focus of the earthquake was to be located about 18 kilometers deep. The primary location of the earthquake was expected to be near a junction between the Anatolia, Arabia and Africa plates.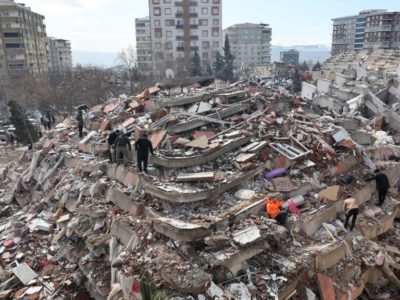 An earthquake of this magnitude can rupture a fault approximately 190 kilometers long and 25 meters wide. This can be compared to the one that destroyed San Francisco with a magnitude of 7.9 in 1906. As a result, Turkey would have effectively moved about 3 meters towards the South-West.
Nine hours later, a new earthquake of magnitude 7.5 again hits southwestern Turkey, just 95 kilometers from the first epicentre. Its home is located 10 kilometers deep. It is certainly related to the first but in no way represents a replica.
Following these two earthquakes, more than 10,000 aftershocks were recorded in the region in a few weeks, more than thirty of them having a magnitude greater than 5.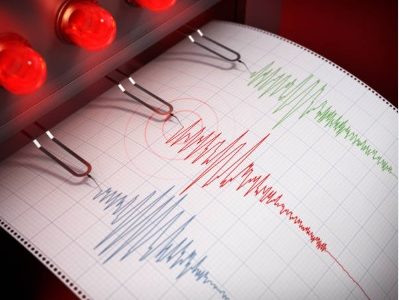 The human and material toll established indicates that a state of emergency has been declared in 10 Turkish regions. There are more than 700,000 people affected by the destruction of buildings (buildings, houses, etc.).
Currently more than 50,000 deaths are to be deplored, but the toll could increase with regard to people now homeless, destitute and probably out of care. There are more than 45,000 rescuers (including 10,000 foreigners) as well as 18,000 rescue vehicles that have managed to save more than 115,000 people from the rubble. In Turkey, a minimum of 380,000 people have been rehoused in shelters or hotels. More than 200,000 tents have also been temporarily distributed to the victims.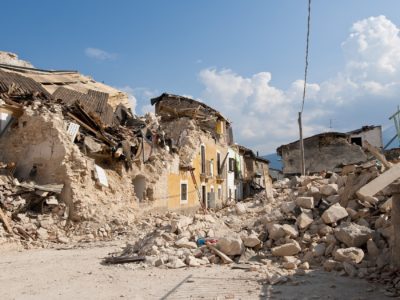 Unfortunately, many buildings weakened by earthquakes are still at risk of collapsing, there are no fewer than 84,000 of them, which is why they will have to be destroyed to reduce the risks as much as possible.
We also note the damage to certain monuments or historic buildings such as the historic fortress of Gaziantep in Turkey (built under the Roman Empire and rebuilt under the Ottoman Empire) on which several walls and towers collapsed; just like the citadel of Aleppo in Syria, remarkable military architecture of the Middle East.
More than 80 countries participated in the emergency relief: Russia with 2 planes and 300 rescuers; Pakistan with two planes full of humanitarian aid; Taiwan; the United States with more than 150 rescuers; Iran; Poland with 76 rescuers; Qatar with 10,000 housing containers; Egypt; Ecuador; …