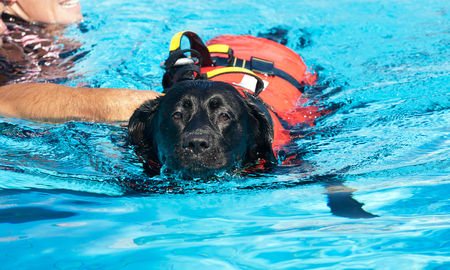 Rescue dogs at sea and in the mountains
RESCUER DOGS AT SEA
The missions of a rescue dog at sea are:
* rescue people at risk of drowning;
* to help people in difficulty at sea (individuals or sailors);
* to help emergency services come to the aid of people who are victims of flooding;
* recover drifting equipment or bring in an evacuation boat;
* search for missing persons in flooded areas or at sea;
* helping to tow certain boats;
* access areas to which emergency services do not have access.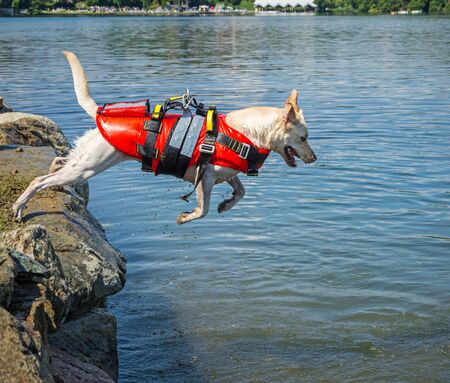 The essential criteria for a rescue dog at sea are:
* their large size (depending on the tall or strong individuals to be rescued);
* have no problem with water or with strangers;
* have qualities such as endurance, be balanced, obedient, muscular and be stubborn to avoid giving up in any circumstance.
A "real" rescue dog will be able to put his life in danger to save that of others because he will not have the notion of risk or death.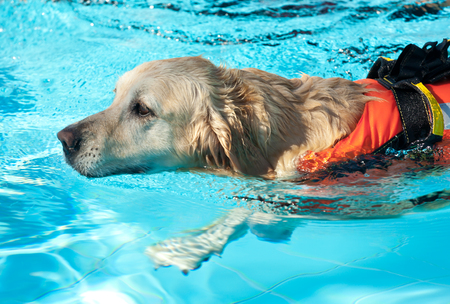 The best rescue dog breeds are:
* Newfoundland;
* the golden retriever;
* the Labrador retriever;
*the leonberger;
* Saint Bernard.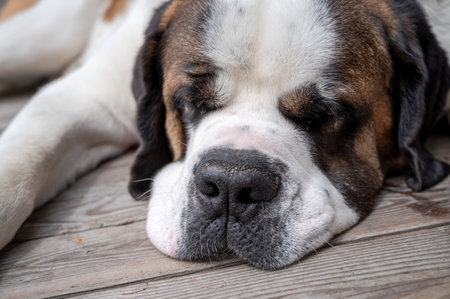 To exercise this "job", the dog must undergo quality training including regular exercises so that he understands more quickly what is expected of him. You have to be in pairs with your animal, work as a team and not leave it on its own. The complete training lasts on average a year and a half from an early age, so that at two years old he can be perfectly operational.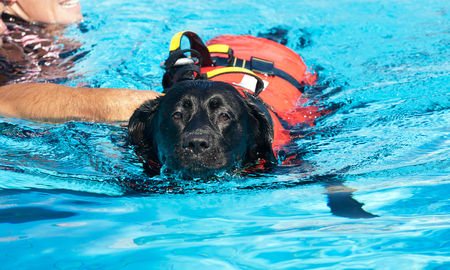 MOUNTAIN RESCUER DOGS
The missions of an avalanche dog are:
* search for missing persons (crevaces, under the snow, etc.);
* help the first aiders;
* transport equipment;
* towing people in difficulty;
* access areas that are difficult to access for emergency services.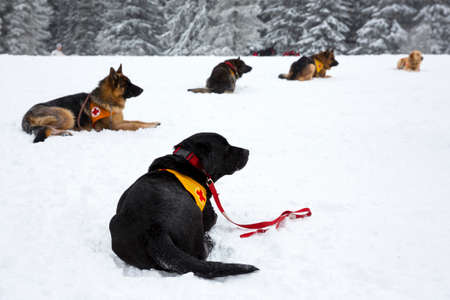 The essential criteria for avalanche dogs are:
* coat to resist the cold;
* have excellent flair, be robust and agile;
* show great tenacity and be enduring;
* be able to move in the snow;
* be sociable with strangers and dogs.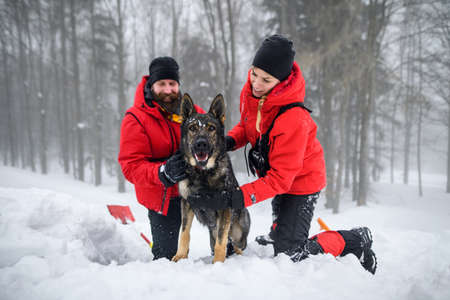 The best mountain dog breeds are:
* the German shepherd;
* the Belgian Shepherd;
* the Saint Bernard;
* Malinois.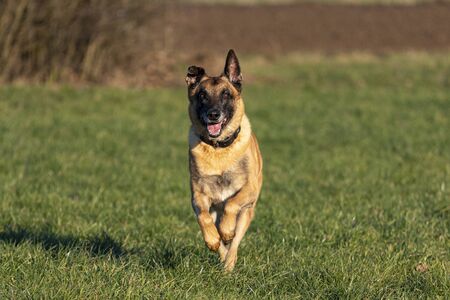 To become the king of avalanches, the dog must begin intensive training, which will last for a year and a half. The handler, meanwhile, must obtain a national dog handler's certificate. This activity is therefore rather reserved for mountain professionals, who have a perfect command of skiing and who have an excellent relationship with their dog.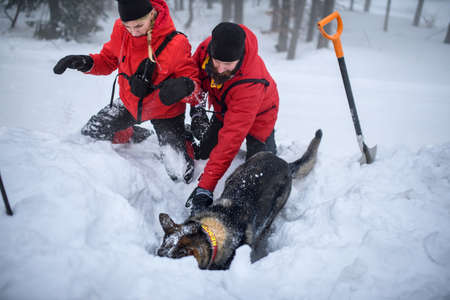 In France, there are more than 300 avalanche dogs and a hundred rescue dogs at sea who work for the safety of all. But the heroic actions of our four-legged friends are not limited to rescue: we must also mention the guide dogs who assist visually impaired people on a daily basis. There are over 5,000!