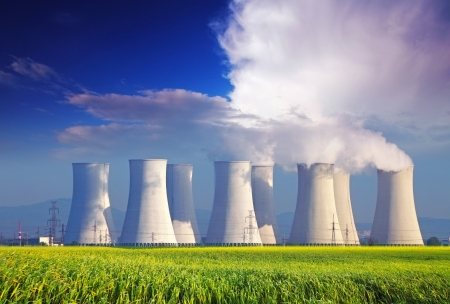 France and nuclear energy
DEFINITION
Nuclear energy comes from the nuclei of atoms. It is released in two ways: either the nucleus fuses with another nucleus (we speak of nuclear fusion) or it breaks in two (we speak of nuclear fission).
The nuclear fission reaction has been mastered industrially for the production of electricity since the 1950s. Today, it is the fission reaction of uranium atoms and the chain reaction which results from it, which are used within French nuclear reactors.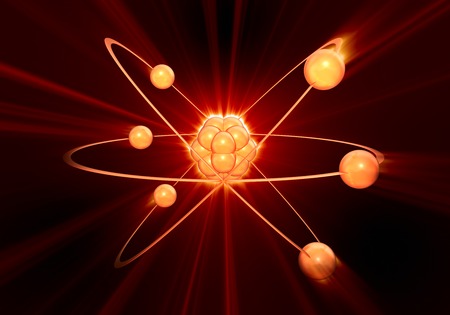 OPERATION OF A NUCLEAR POWER PLANT
The general operating principle of a nuclear power plant is the same as that of a conventional thermal power plant: it involves producing water vapor to turn a turbine coupled to an alternator which produces electricity.
The fuel is mainly made up of radioactive fissile uranium nuclei, which, breaking under the action of neutrons, will release a large amount of energy, in the form of heat evacuated from the reactor by a first pressurized water circuit. , the temperature of which rises; the heat is then transferred to a secondary circuit where the water is transformed into steam, which drives turbines and makes it possible to produce electricity. The part of the nuclear power plant to produce and control a nuclear fission chain reaction is called nuclear reactor.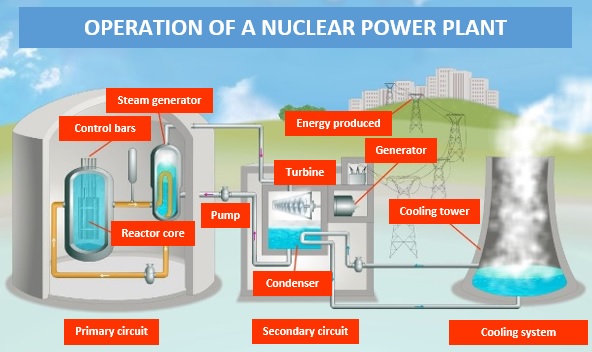 AMOUNT OF ENERGY PRODUCED BY A REACTOR
A nuclear reactor is characterized by its electrical power (an "e" is added to the power unit Watt: We). In France, more than half of the nuclear reactors in operation deliver an individual electrical power of 900 MWe.
The others deliver a power of 1,300 MWe and 1,450 MWe. Each month, a 900 MWe reactor produces on average the electricity consumption of 500,000 households.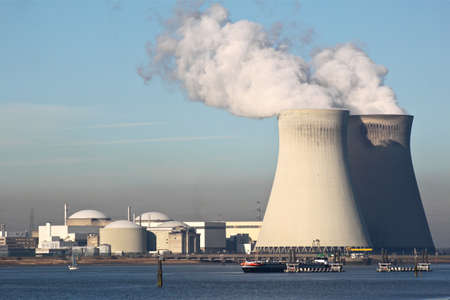 NUCLEAR REACTOR OPERATIONS IN FRANCE
The fleet of nuclear electricity production reactors currently in operation in France comprises a total of 56 pressurized water reactors (PWR), known as "generation II", and 1 EPR reactor (Evolutionary Power Reactor, initially European Pressurized water Reactor ) under construction in Flamanville (Manche), known as "generation III".
The 56 PWR reactors in the French fleet all use the same technology and are technically similar. They are located on 18 sites, each plant comprising from 2 to 6 reactors:
– 32 reactors of 900 MWe;
– 20 reactors of 1,300 MWe;
– 4 reactors of 1,450 MWe.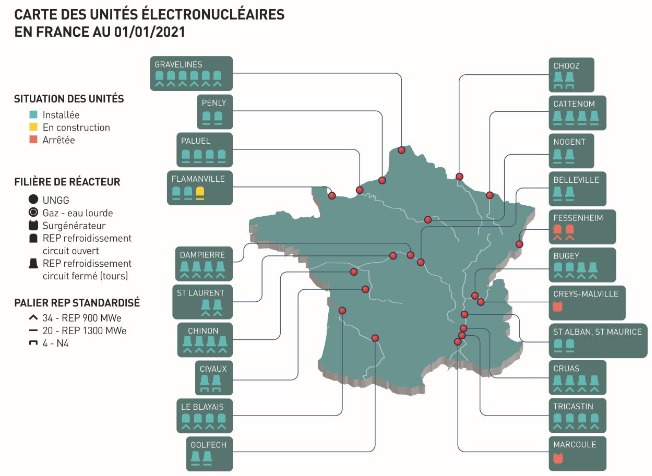 Despite the dynamism of the sector, the French nuclear fleet is currently facing a complex situation. Indeed, since the end of April 2022, almost half of the reactors have been shut down (there are only 27 reactors currently in service). This is a historical record in the industry.
SHARE OF NUCLEAR ENERGY IN FRANCE
France uses nuclear energy for 72% of its electricity production (in the world, it is the country with the most nuclear power in its electricity mix). It has the second highest installed capacity with 61.37 GWe*. The United States is first with 95.52 GWe (93 reactors in service)*, China comes 3rd with 50.86 GWe* of installed capacity.