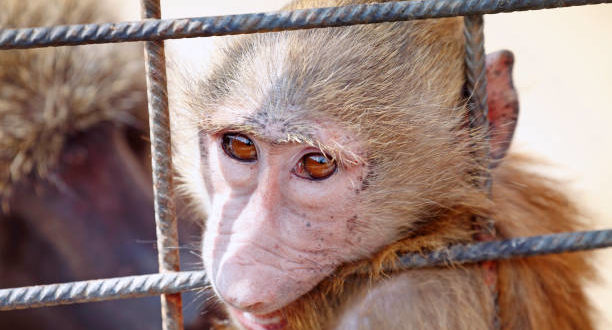 A wildly prosperous traffic
The illegal trade in pets or products derived from protected species is the fourth most lucrative in the world after those in narcotics, counterfeits and human beings. It would experience growth of 5 to 7% per year according to Interpol.
This traffic is growing more and more, in particular thanks to the development of social networks, since contact between sellers and buyers is now all the more simplified. Before this technology, it was necessary to obtain books, to go to salons to obtain information on the acquisition of certain animals.
These people do not see themselves as traffickers because they have a distorted view of nature. They say they love animals; they think that by removing them from their natural environment and putting them in cages they then become protectors. However, to enjoy nature without touching it is to protect it.
The most sought-after animals in these traffics are felines, small primates such as marmosets, reptiles, parrots, etc. But in recent years, a new traffic concerning Japanese squirrels has developed. We fear that this species will end up in the wild, which would harm the squirrel species already present in these environments.
In France, most mammals must be identified via an electronic chip but during this traffic, they can be removed or deactivated to be replaced by others indicating a false origin of the animal. It is therefore important to multiply the tracking systems to secure the breeding sectors, in particular with the creation of genetic identity cards.
The motivation for some trafficking comes from the fact that some animals are worth more dead than alive: for example, elephants for ivory, as well as their skin and extracted hair for jewelry; bears for their bile; …
Another species is particularly threatened, the goldfinch. It is a small bird captured for breeding; they are often kept with their basic plumage but are also crossed with other birds to obtain different feather colors. They are also sought after for their song, a cross with canaries would increase their vocal power. The species was already threatened because of the destruction of their natural environment and climate change, but this traffic weakens them even more.
We will also take as an example the Elver (eel fry), caught illegally from Portugal to Belgium. This traffic is mainly destined for Asia, to be eaten in soup.
The price of certain species can be very high: goldfinches are negotiated between 150 and 200 euros each; as for eels, they can cost from 300 to 500 euros per kilo in Europe and up to 3000 euros per kilo in Asia.
These traffickers are not perceived today as people endangering society, nor was this the case in the past since they incurred only "weak" sanctions: a simple fine of up to up to 15,000 euros maximum without any additional penalty. In view of the revenue they obtained through their trafficking, the sanction was therefore laughable.
This traffic continues to grow by the simple fact that it yields much more than that of drugs with lower risks.
Today, the dismantling of these networks is very complex because it takes place at the national and international level. The magistrates have now changed the French regulations as well as the penalties incurred: an individual guilty of trafficking in wild animals risks a fine of up to 150,000 euros and 3 years in prison; an organized gang risks a fine of up to 750,000 euros and 7 years in prison.
A problem still persists once the animals have been seized, because the State does not have the structures that can accommodate these animals. Most of the time, breeders and zoos are saturated. Some animals could therefore be released, but this remains contrary to the heavy protocol of support and reintegration into nature.
Most animals are therefore forced to stay with their owners, only if the facilities are adequate. Holders must, however, take steps to regularize their possession. This is not a good solution because most people will think they can always get regularized after getting caught. A last resort would be to euthanize these animals, but this is unthinkable because they would suffer the inconsequences of human action.
The fate of these seized animals remains unclear. It is therefore essential to educate and raise public awareness of what the commitment to take an animal represents, as well as the need to protect wild and endangered species today.