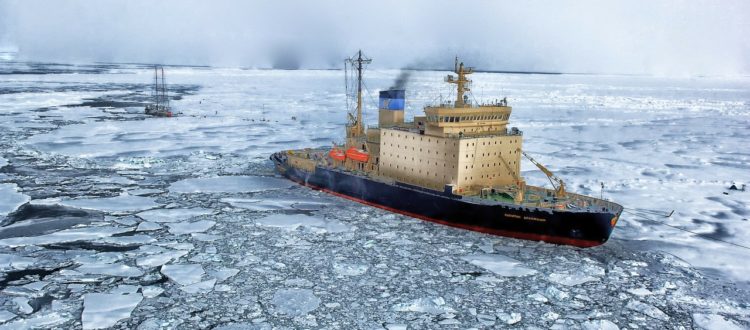 Arctic melting : a disaster for some but an economic opportunity for others
The OMPE, like many NGOs and environmental associations, is concerned about the future of the Arctic. As predicted by previous reports, the melting of Arctic and (Antarctic) ice is accelerating, driven by global warming. And the new predictions of the IPCC (Intergovernmental Panel on Climate Change) are far from optimistic. The melting of ice is a worrying situation for most of us and a problem against which the OMPE has been fighting for a long time. Unfortunately, it is also perceived by some as an economic opportunity. In melting, the Arctic is giving way to the global transportation of goods, the exploitation of aquatic resources and facilitates access to gas resources. The art of making money without a qualm…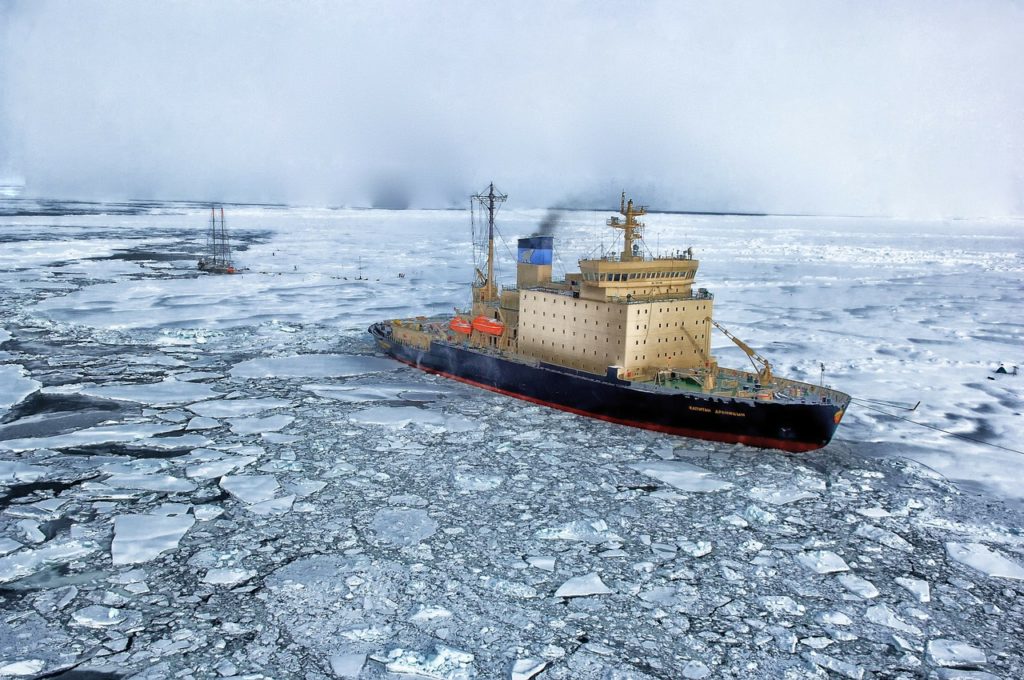 The economic stakes of the "North Road"
We have known for a long time the consequences if the glaciers of the Arctic disappeared. Their melting would cause rise of water, flood of big cities and coastal regions, increase of the frequency of cyclones, lack of drinking water or upheavals within the biodiversity. We are already experiencing some of them, like climate refugees and islands engulfed by rising sea levels. But, while some people are interested in melting ice, it is not to find a solution but because of economic interest.
As the pack ice melts, it opens a new sea route called the "North Road", the "Northeast Passage" or the "Arctic Highway". A real opportunity that sharpens the appetite of large companies. And for good reason : this waterway would allow the container ship to reach Asia and Europe and reduce the distance to travel by 40%. This would result in reduced delivery times, fuel and labor costs. According to forecasts, the northern route will host 15% of the world's maritime traffic.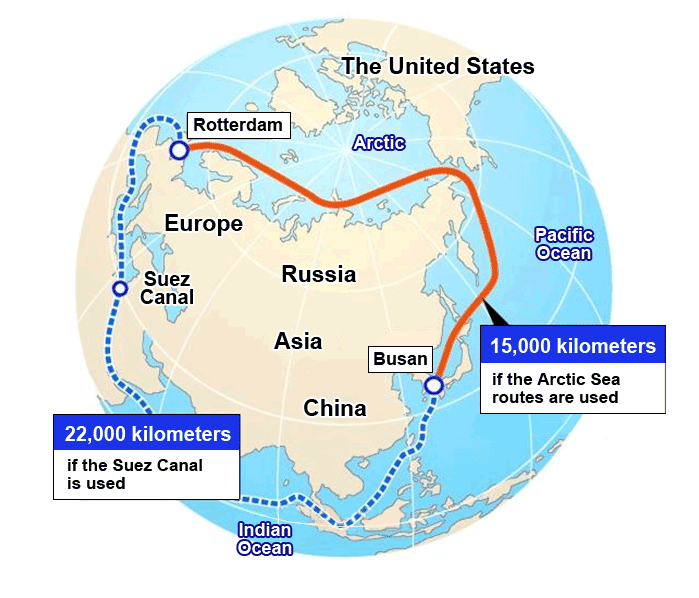 But it is not only interesting for shipowners and merchant ship companies. The melting of ice would also fix the business of fisheries companies exploiting aquatic resources. Indeed, the cold waters of the Arctic are particularly full of fish, much more than those of Antarctica. Finally, the Arctic is rich in gaseous resources, most of whose natural gas reserves discovered so far belong to Russia.
What impacts on the Arctic ?
Increased shipping and new operations in Arctic waters will not be without consequences for the ecosystem. Unless they have clean engines, ships pollute water and air by burning fossil fuels. Associations are particularly worried about soot particles. The opening of a new seaway also fears pollution by sewage and garbage discharged by boats or caused by accidents. For example, an Arctic fishing vessel generates 16,000 m³ of oil waste and more than 285,000 tonnes of sewage (black water) per year. Without counting bilge water, sludge discharges, plastic waste… The development of Arctic maritime traffic also leads tophysical, chemical and biological  disturbances : noise nuisance, introduction of exotic species…