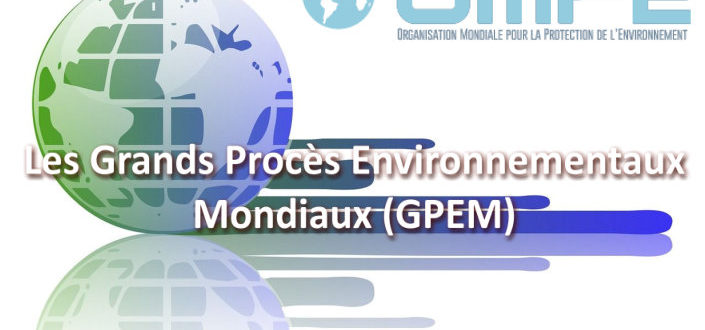 Big World Environmental Trials : it's time to judge politics and multi-nationals !
In September 2018, United Nations (UN) Secretary-General Antonio Guterres warned of "disastrous" consequences for the environment in case of inaction in the next 2 years. The latest report published by the Intergovernmental Panel on Climate Change (IPCC) also calls for a steep decline in CO2 emissions. If scientists have been alerting in recent years, there is not enough movement around the world to act concretely. According to Antonio Guterres, there is a lack of leadership with the ambition to do what it takes to fight against global warming.
Gilles Lazzarini, French environmentalist and founding president of the World Organization for the Protection of the Environment (OMPE) since 2013, answers the call of the UN Secretary-General, António Guterres, and positions himself as leadership to fight against global warming. With his experience, skills and knowledge about the environment, Gilles Lazzarini wants to stimulate new movements, like the March for the climate, and has the ambition to do what is necessary.
In common cause with Mr. António Guterres to "break with paralysis" and fight against global warming, Gilles Lazzarini asked him to take into account his candidacy for the position of future Head of the global climate which the planet needs urgently. The establishment of the Big World Environmental Trials (BWET) is the first action that Gilles Lazzarini intends to lead quickly, if he obtained this prestigious position.
Thanks to the BWET, politicians and multi-nationals will finally be judged for their action against climate, pollution and biodiversity !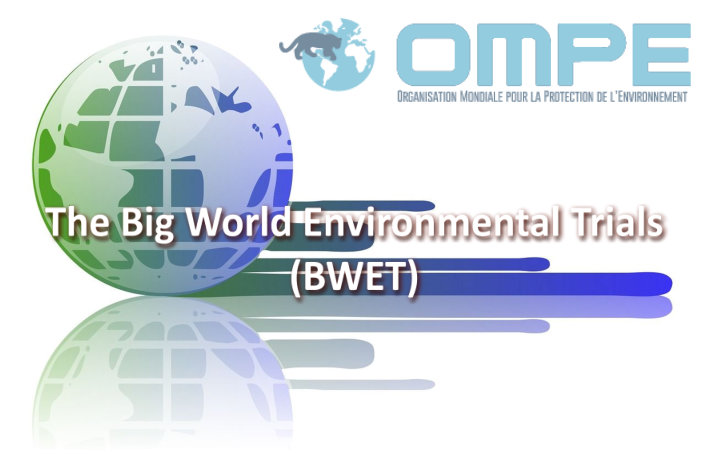 The Big World Environmental Trials (BWET) : charge countries and polluting companies rather than citizens
Today, taxes are imposed by states on citizens. In France, environmental taxes accounted for 65 billion euros, the third source of tax revenue for the state, after VAT and income tax ! But this "ecological" taxation exasperates more and more citizens and raises fears of a fiscal looser. But what about companies and multi-nationals ?
For years, we have been very familiar with the 50 most polluting companies in the world. They alone are responsible for more than 2.5 billion tonnes of carbon dioxide (CO2). This list includes 16 American companies, 6 British, 5 German, 5 Canadian and 6 French including GDF Suez with 157.9 million tons of CO2. It is clear that these multi-nationals are not doing enough to combat climate change. And for good reason : states give them the right to pollute to the detriment of the planet.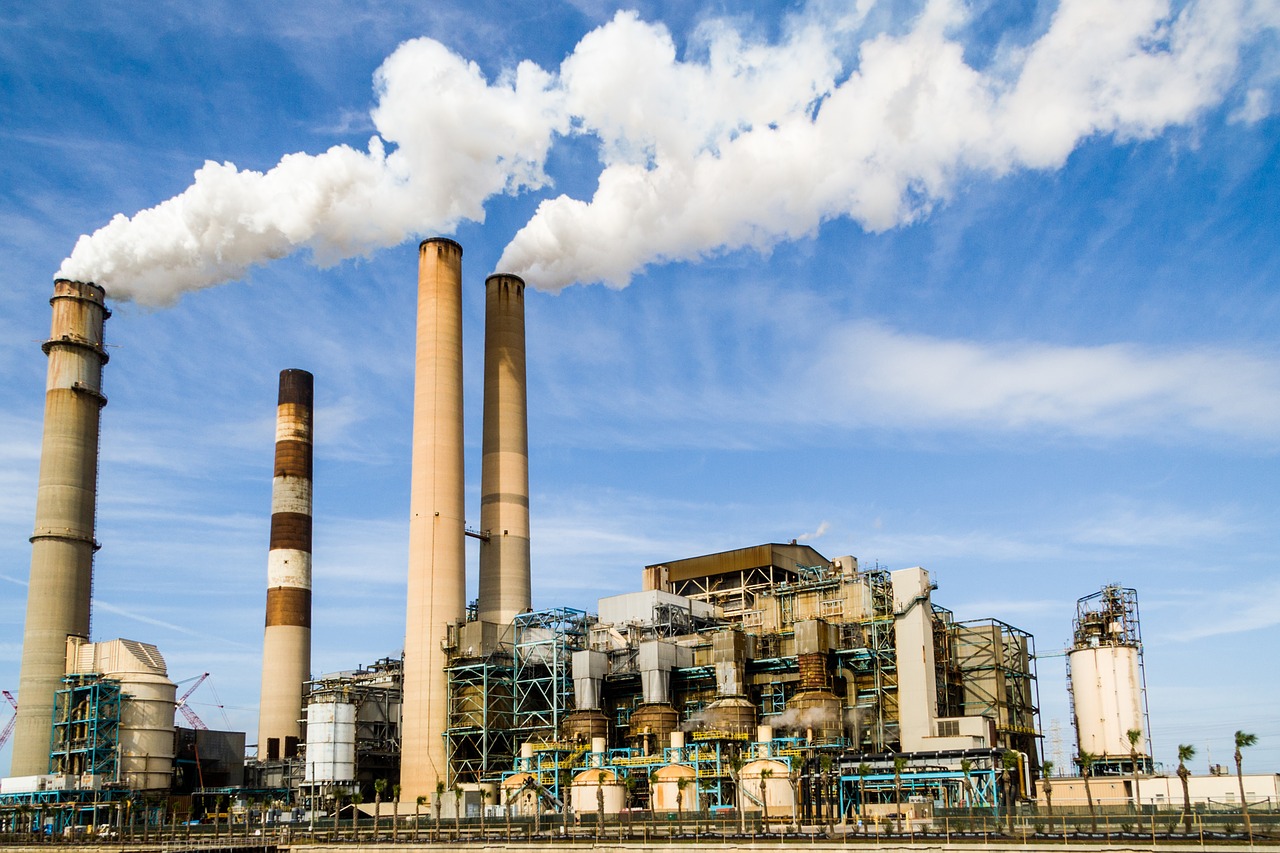 Elastic pollution thresholds and too high, exemption on the carbon tax, energy or fossil fuels, relocation of polluting companies to poor and emerging countries… The multinationals fear nothing and, even worse, find the parry to pollute more without being penalized. It is high time that these companies, and countries that encourage their polluting activities, take the measure of their responsibilities in the face of global warming and environmental damage. At this moment of decisive moment for the planet "where we can still avoid an uncontrollable climate change", the OMPE wishes to set up the Big World Environmental Trials to make pay the polluting countries and companies. For Achim Steiner, Administrator of the United Nations Development Program (UNDP), "Climate change is moving faster than us. We must not let this window of opportunities close."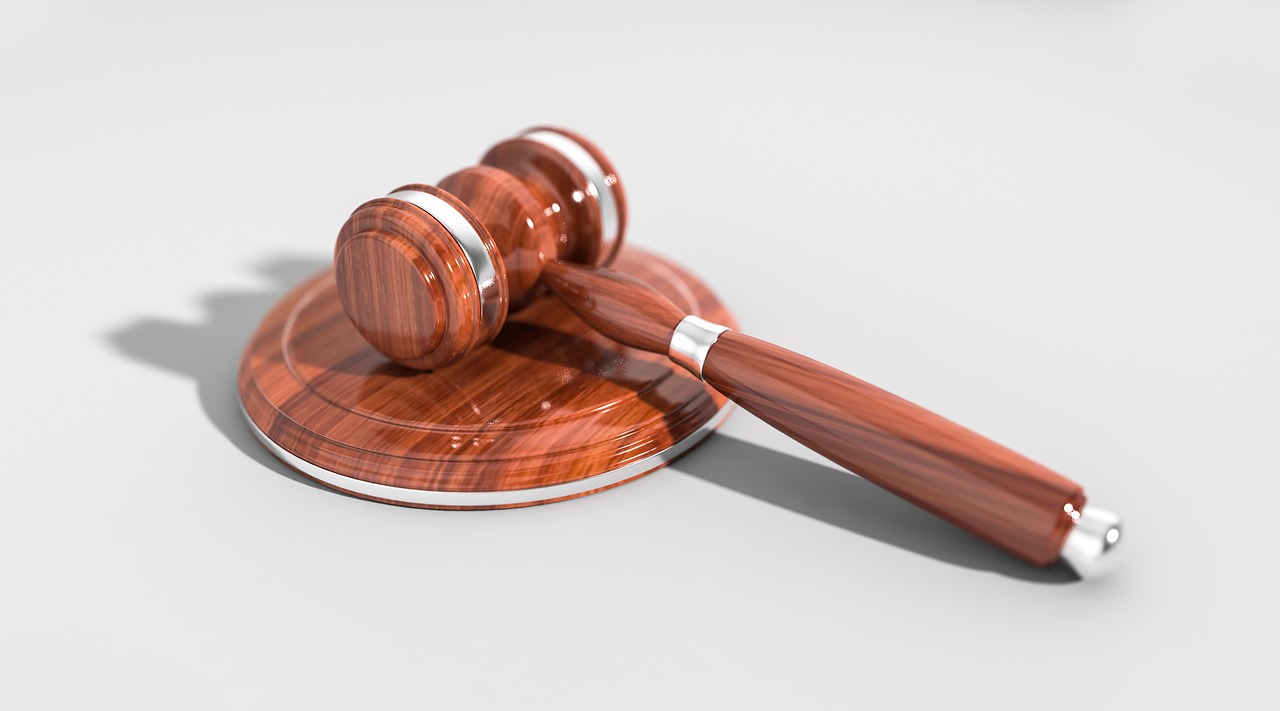 The Big World Environmental Trials (BWET) will take place every month and will have to judge political and multi-national for their action against climate, pollution and biodiversity. We simply believe that the polluters of the world must pay and that nothing will change if they do not hand over the wallet or if they are not condemned to put in place appropriate actions to reduce their impacts. If most of the climate litigation in the world has not succeeded, it will not be the case with the Big World Environmental Trials (BWET), totally independent.
To publicize the BWET, Gilles Lazzarini and the OMPE intend to put them on the agenda for the next COP24, which will take place from 3 to 14 December 2018 in Katowice (Poland). A conference that the IPCC considers one of the most important in its history…