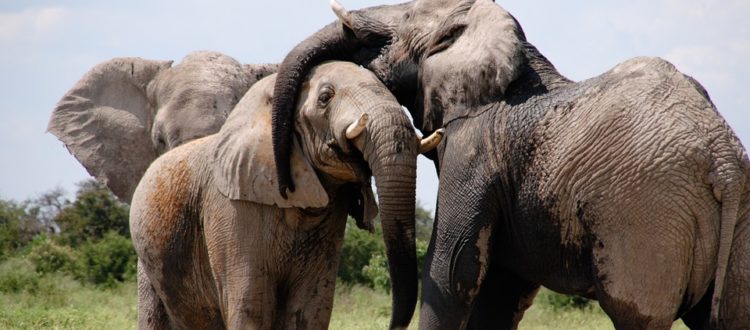 By the end of 2016, China announced that it would prohibit the resale and processing of ivory objects throughout its territory by the end of 2017. While this news is somewhat pleasing, the ivory trade continues to be in full swing…
China announced last December that it would ban all ivory trade and processing activities by the end of 2017. Many ecologist associations, groups and activists have welcomed this decision, which they consider historic, a hope for the future of elephants. This end of the ivory market in China sounds like " a major boost to international efforts to fight elephant poaching in Africa". And for good reason : the country has the largest ivory market in the world. According to some estimates, 70% of world trade is destined for China, where a kilo can sell up to $ 1100 ! 34 shops and 143 stores exercising this type of sale will thus be to ask to stop their activity at the latest on March 31st and to remove gradually the ivory objects (buddha's figurines, pearl necklaces), the great majority of which result from the contraband.
In October 2016, China had already created a surprise at the Convention on International Trade in Endangered Species in South Africa, where it firmly supported the total ban on ivory trade. If this decision is at least surprising and pleasing, hope that the promises will be kept. For how many cases of smuggling will pass through the cracks of the Chinese net, known for its laxity to end up in "cultural relics", still allowed ? Of the 20,000 elephants massacred each year, how many ivory tusks will take China ?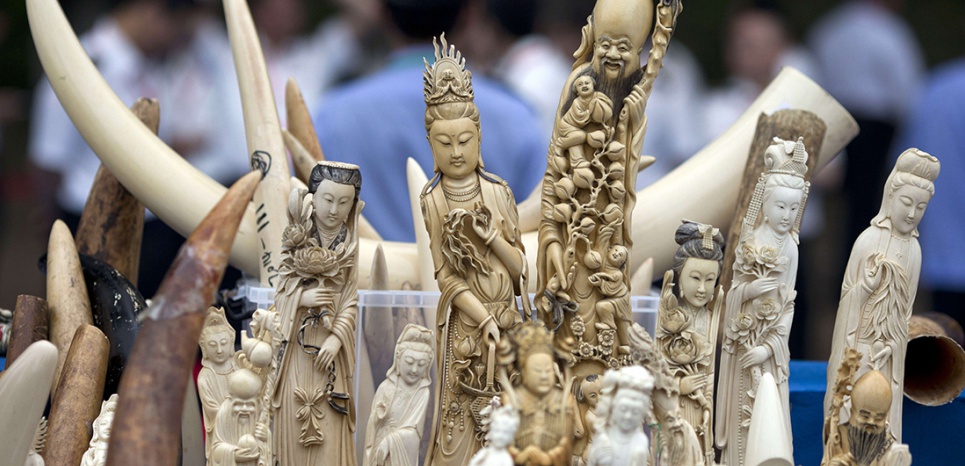 Over the past seven years, the elephant population has reduced by one-third in Africa. There are currently 352,271 elephants in Africa, 84% of which live in protected areas (national parks, etc.). Unfortunately, their population disappears on average by 8% per year and has decreased by 30% over the last decade. Thus, between 2007 and 2014, 144,000 elephants were killed. In 2013, poachers did not hesitate to poison cyanide nearly 300 elephants in Hwange National Park, the largest in Zimbabwe. They then deposit cyanide in the water points frequented by these mammals. This method has also killed other species of endangered animals such as lions, vultures… According to the authorities, The slaughter of these elephants and other cyanide species is Zimbabwe's worst ecological disaster. These ivory trafficking networks provided, in particular, the markets of South Africa and… of China.
Hopefully, other countries will follow China's decision even if in Hong Kong, one of the most important ivory hubs, the end of the ivory trade is scheduled for 2021 only. The European Union, it plans to tighten its legislation and prohibit "any export of raw ivory to non-EU countries".
For more information, see our article dedicated to elephants.